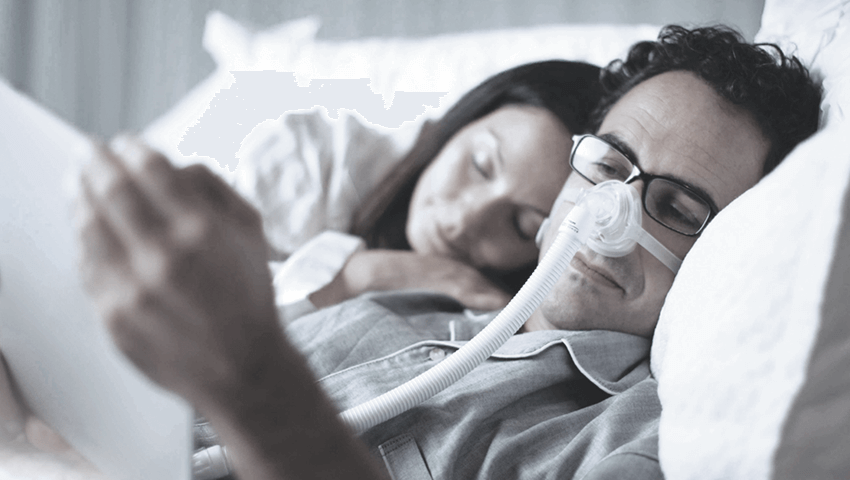 Dear Colleague
What strange times we are living in. I hope this newsletter finds you well. When the COVID pandemic hit I was quite sure that obstructive sleep apnea had no place in the discussions. I may have been wrong. Please find some interesting information about the relationship between OSA and COVID infection.
1. What do I do about using my CPAP machine during the pandemic?
Keep using it but be aware of the increased aerolisization caused by CPAP which is more severe than that from coughing or sneezing and it goes on all night. So there is an increased risk of cross infection if you are COVID positive and using a CPAP machine. Thus extra hygiene and cleaning measures may be required.
2. Should I rather not use my CPAP machine then?
That is not a good option. Quite apart from the obvious increase in cardiovascular morbidity that comes with untreated OSA, OSA may be another risk factor for increased severity of COVID. In a sample of diabetic patients with severe COVID illness, treated obstructive sleep apnea (OR 2.80 [1.46, 5.38]) was independently associated with an increased risk of death on day 7 – reason unclear (Cariou et al 2020). It is also unclear whether untreated OSA carries an increased risk of death from COVID infection. Patients with the highest mortality risk of COVID – men, over 50 years old, with hypertension, obesity and diabetes, sound very much like the classical patient with OSA. They already score 4 factors on the STOP-BANG questionnaire (a score of 5 or more would be 80% predictive of OSA) (Nagappa et al PLoS One 2015).
3. Why would OSA increase the risk for mortality in severe COVID infection?
Severe COVID infection is characterised by a cytokine storm and systemic inflammation. Patients with OSA, particularly if they also have metabolic dysfunction, have a higher level of pro-inflammatory cytokines as well as increased endothelial dysfunction and systemic inflammation (Bonsignore et al Eur Respir Rev 2013). The prevalence of OSA in patients with factors linked to an increased severity of COVID disease – hypertension and diabetes – ranges from 30-60% – higher than the proposed 10-20% national prevalence of OSA (Benjafield et al Lancet Respir Med. 2019).
Thus there is an urgency for all patients with OSA to be diagnosed and treated. Diagnostic studies and CPAP titrations are done at home therefore not increasing the exposure risk to COVID in hospitals or excess person contact. Screening of possible patients with possible OSA using the STOP-BANG questionnaire is recommended.I hope this information is useful in your daily practice.
Sincerely
Dr Alison Bentley – Sleep Clinician