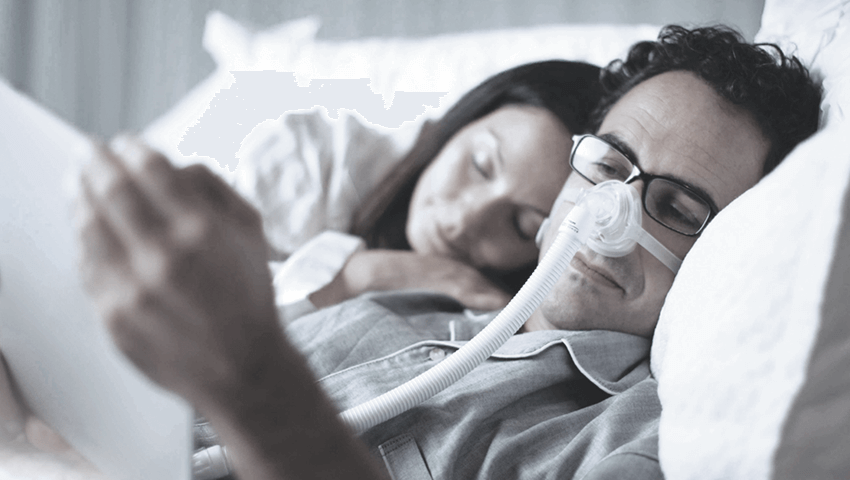 Letters from Dr Bentley: The Impact of Nasal CPAP Treatment
Welcome all to 2020 and I hope this year goes well for you. This is our first newsletter for the year where I try and give some new information on obstructive sleep apnea which I hope will help you in your management of these patients.
Here is a summary of a recent meta-analysis of the impact of CPAP treatment on various symptoms and comorbid disorders. It is an official review by the American Academy of Sleep Medicine and the full reference is listed at the bottom of the page in case you would like to find it and study it in more detail.
The aim of the analysis was to compare nasal CPAP to no treatment and to compare the different modalities of PAP to each other. This is particularly important when some sleep labs are routinely recommending expensive bilevel devices without a trial of ordinary CPAP.
336 studies met the inclusion criteria and 184 studies provided data suitable for meta-analysis.
Nasal CPAP (compared to no treatment) causes a significant reduction in:
disease severity, sleepiness, blood pressure, motor vehicle accidents, and improvement in sleep-related quality of life in adults with OSA.


The initiation of PAP in the home demonstrated equivalent effects on patient outcomes when compared to an in-laboratory titration approach.

The use of auto-adjusting or bilevel PAP did not result in clinically significant differences in patient outcomes compared with standard continuous PAP.

CPAP compliance was also found to be significantly improved with the use of educational, behavioural, troubleshooting, and telemonitoring interventions.
There was also a suggestion that:
nasal interfaces compared to oronasal interfaces improve adherence and show slightly greater reductions in OSA severity,

heated humidification compared to no humidification reduces some continuous PAP-related side effects.
Some of the deficits in the studies used were the lack of studies on patients with specific disorders (such as depression), varying severities of OSA used for inclusion (mild, moderate or severe), the exclusion of non-randomised control studies – RCTs are extremely difficult to do with nasal CPAP – how do you create an adequate placebo sometimes for 5 years? For example, in the non-RCT trials there is a definite reduction in cardiovascular events (risk ratio of 0.5; CI 0.3-0.7) but these studies were not included. Also there are very few studies done on female patients with OSA so most results only apply to middle-aged obese male patients. So not perfect but a decent meta-analysis indicating the need for more research.
Dr Alison Bentley
Sleep Clinician
Patil S, Ayappa I, Caples S, Kimoff J Patel S and Harrod C. Treatment of Adult Obstructive Sleep Apnea With Positive Airway Pressure: An American Academy of Sleep Medicine Systematic Review, Meta-Analysis, and GRADE Assessment. J Clin Sleep Med. 2019;15(2):301–334