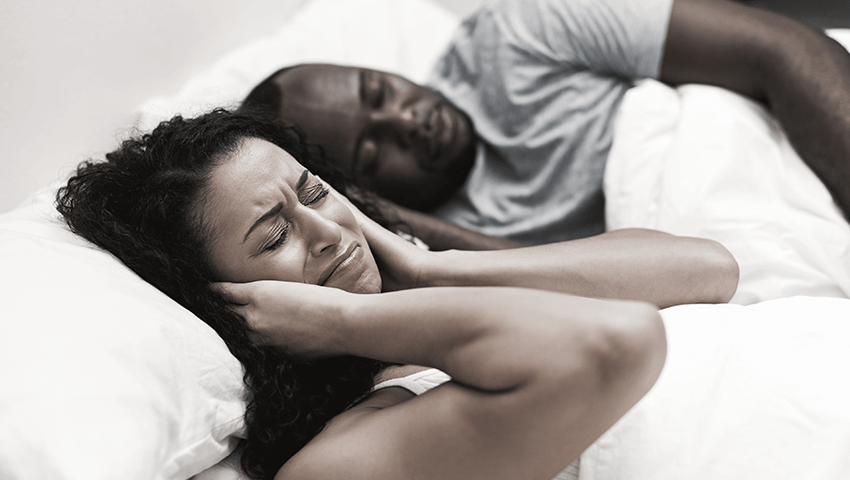 The Long-term Consequences of Obstructive Sleep Apnea.
Obstructive sleep apnea causes a person's throat to close momentarily during sleep, due to an abnormality in pressure in the back of the throat. When this happens, the brain is alerted to wake up, often multiple times at night, to restart breathing. It also means a person may experience a drop in oxygen levels. And, both of these can have long-term consequences on your health.
Part of the waking up process is a burst of adrenalin which, combined with a drop in oxygen, can put the heart under strain. It's the reason some people wake up with heart palpitations or a feeling of anxiety. This regular rush of adrenalin can, over time, cause long-term damage to the heart. Initially, it may occur as high blood pressure, which can be present the whole day and night. It's particularly risky at night, when blood pressure usually drops to protect the heart.
Many different heart conditions have been linked to sleep apnea, including atrial fibrillation, heart attacks, and strokes. If you have more than 20 apneas an hour (moderate sleep apnea, that can mean waking up to 150 times per night) which is untreated, you have more than a 50 percent chance of developing a heart problem in the next seven years.
If you do develop a heart problem but the apnea is still left untreated, the heart problem will also be more difficult to treat. That's why treating sleep apnea (usually using a nasal CPAP machine) is very important, to reduce the risk of heart disease.
Untreated sleep apnea can also negatively affect metabolic syndrome, diabetes and depression. Patients with late-onset diabetes, for example, are often told to exercise and lose weight in order to improve glucose control. But, if they are tried from their sleep apnea, they may move less and eat more high-calorie food while trying to gain more energy, increasing the severity of both the diabetes and heart disease.
Contact us for more information.